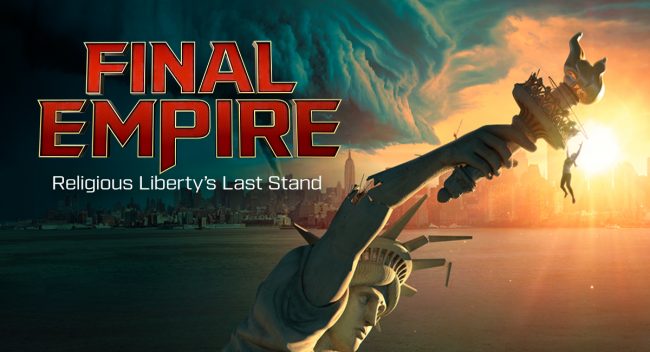 In this election year, as millions of Americans consider the future of the United States, some are taking a step back to consider the nation's origins. How did the idea of the United States germinate? What forces were at play at the beginning? What role did religion really have in the formation of the nation? And what can history teach us as we consider the decisions America faces today?
 
Debuting on Jan. 23 at the Brewster Adventist Church, in a four-part documentary-style series, Final Empire will explore these questions in detail, comparing the prophecies of the Bible with the evidence of history. In addition, Final Empire will explore what Bible prophecy says about the challenges the United States faces today. 
    
This series, hosted by Voice of Prophecy Speaker/Director Shawn Boonstra, will compare history with the Bible to address questions such as:
    • What was the real reason Columbus sailed west?
    • What role did the fall of Constantinople have in the formation of the United States?
    • Was the United States really founded as a Christian nation? 
    • What steps can Americans take today to preserve their religious liberties? 
    
A free supper will be served at 6 p.m. before each evening presentation, which will begin at 7 p.m. Please join us for this exciting event!
 
Full Schedule:
Thursday, January 23 @ 7 p.m. -- Republic Rising
Friday, January 24 @ 7 p.m. -- Christianity Corrupted
Saturday, January 25 @ 11 a.m. -- The Earth Opens Up
Saturday, January 25 @ 7 p.m. -- America's Last Stand